Winner of the Dale Rawlings Memorial People's Choice Trophy:
Photo by Sonya Jones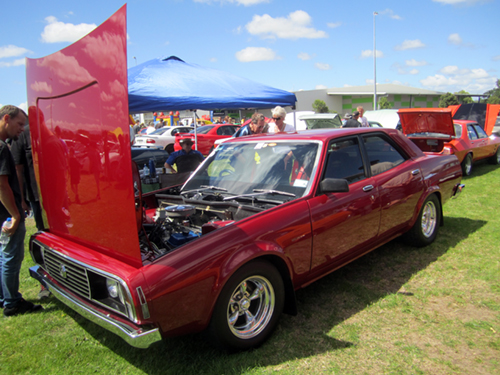 The car of Jan Moore from Reefton negotiating the road to the Whangamomona Pub along with several other great cars. Jan was absolutely surprised and thrilled to have her car selected for the 2019 year. It means a lot to her having travelled all the way to Taumarunui by herself in the car so often campaigned by her father, Frank Waghorn, for many years within the Club. This comparatively new award wasn't available to members back when Frank was driving this lovely Dry Red Deluxe V8 around.
Jan is more than adequately carrying on the family tradition. Congratulations