Winner of the Dale Rawlings Memorial People's Choice Trophy:
Photo by Rob Jones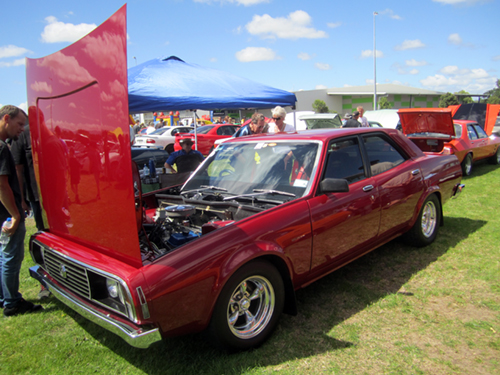 Deserved 2020 winner is Don Learmonth with the Crystal White over Casino Blue, Targa Stripes adorned P76 that may seem familiar to many of you. This is because it is the ex Murray Hatchard car that served Murray and the Club for many a year, enjoyed a brief stay in Don Alexander's garage and then moved to Hawera where Don Learmonth is adding P76's to his collection to keep this car company.
With new paint and stripes he proudly joined the Jones car at the ferry terminal for the start of our trip to Nelson for the National Rally and AGM.